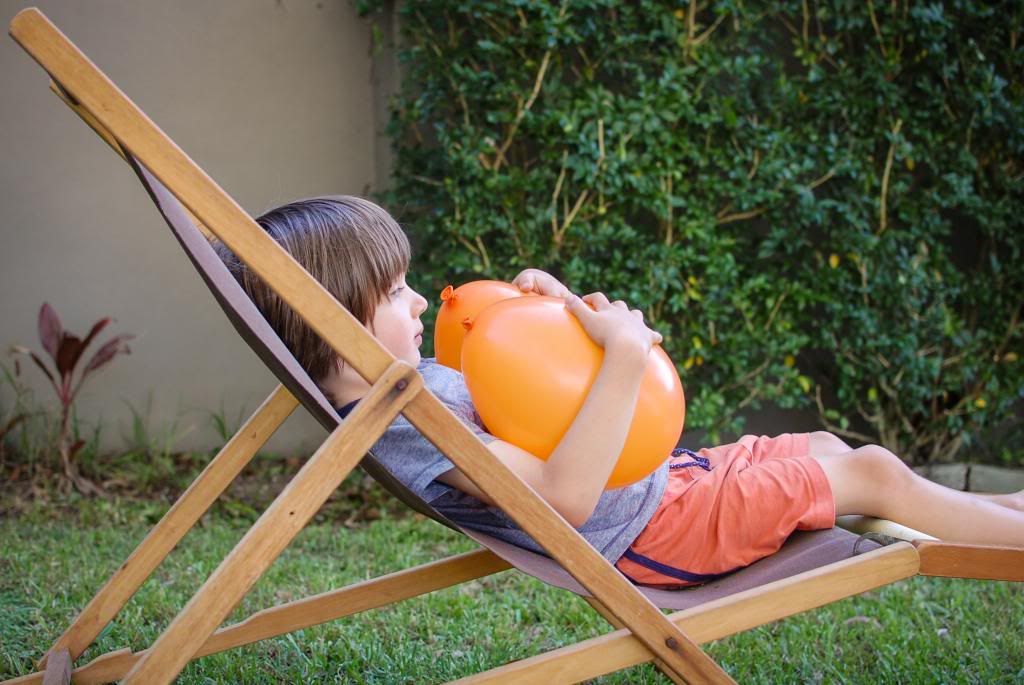 "A portrait of my children, once a week, every week, in 2013."
Luca: I was asked to add balloons to my shopping list this week. They've chased them in the garden, filled them with rice and fallen about laughing at the sound of ppffppffpfpfpfpf as they let them go indoors. Luca chose the orange ones. Always orange.
Kian: Always blue with this one. Thank goodness his favourite colour isn't orange.
Previous 52 posts