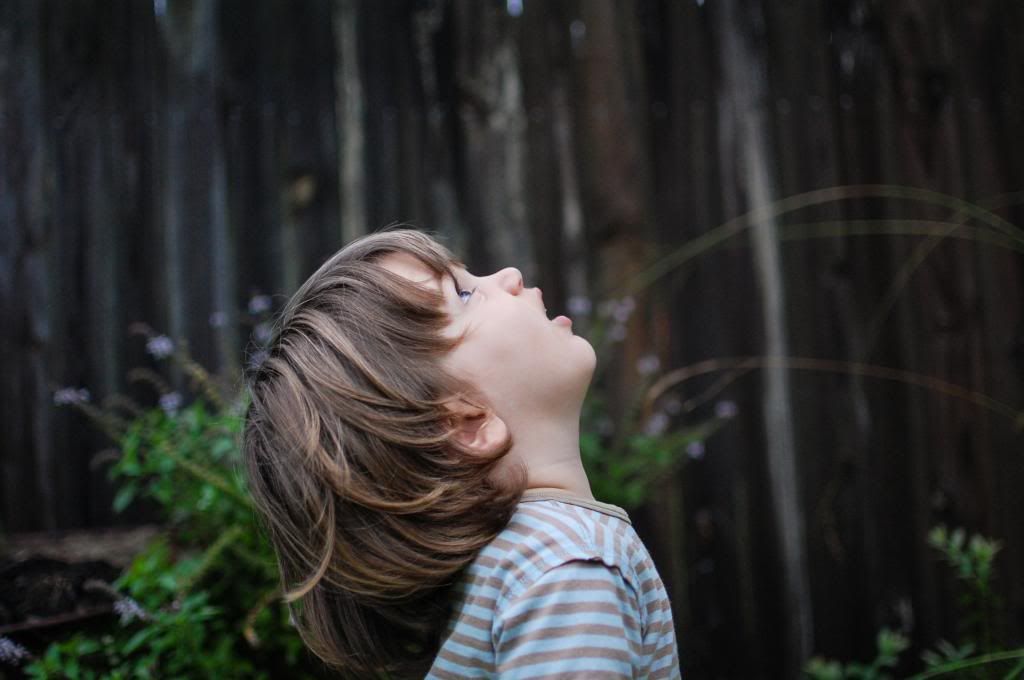 "A portrait of my children, once a week, every week, in 2013."
Luca: Taking his harness off after a
pretty momentous morning
. We're still talking about it and of course he wants to go again. So does Graeme... for the adult course. 14 metres up... Eek! Will I, won't I...
Kian: Staring up at the mandarin tree. He helped me pick basil and coriander for the Thai curry that was bubbling away upstairs. Then after dinner – to leave Luca to play in peace with his birthday Lego – we wandered down as the light was fading.
My favourite pic from the 52 family: the black and white one in the snow from
Cinnamon Girl
.