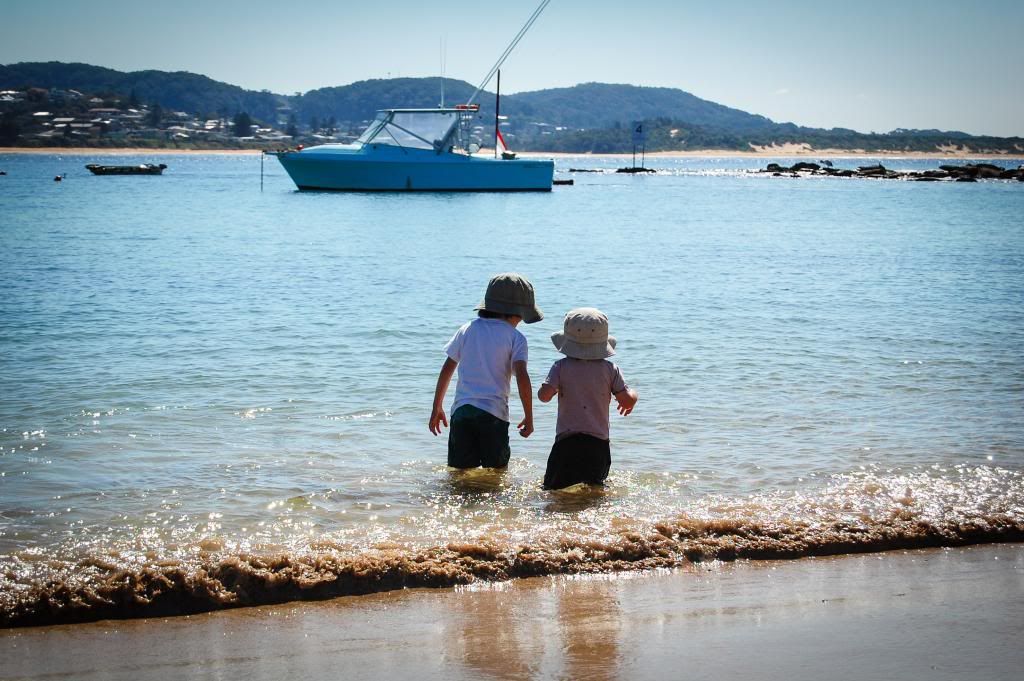 This time at the library I realised as I scanned all the feng shui books on the counter I'd put on hold, that I hadn't reserved a single book for the boys. So I wandered down to the shelves quietly hoping for a few to call out to me.
And they did. As it happened, I ended up bringing home so many gems that I was happy I hadn't reserved anything. More than that, I realised there's so much good in relinquishing control. It was good that I didn't have a fixed idea on what I was bringing home; if I did Luca and Kian wouldn't have sat with me gazing over Rebecca Cool's illustrations and listening to me read about thankfulness for the winged and the walking, the singing and the silent. Luca wouldn't have taken Timothy Basil Ering's charming story and refreshingly original art to preschool, 'because it's my favourite library book'. And we wouldn't have discovered a powerfully beautiful tale – and a true story – of bravery on the south coast of Western Australia in 1876 (and one so emotional I could hardly read the words at the end!).
Another reason lately why it's good for me to
let go
.
For greyness and greatness. For tusks and trunks and trumpeting, wrinkles and remembering and for gentleness, we are thankful.
For All Creatures, Glenda Millard and Rebecca Cool.
Age 3+
And so Frog Belly and the boy started digging holes. They also filled jars and cans and boxes with earth, and sprinkled specks into each one. They sprinkled specks all around Cementland.
The Story of Frog Belly Rat Bone, Timothy Basil Ering.
Ages 4-8
The wind from the sea picks up, carrying cries and yells, a split and a crack, the screech of a strained mast somewhere in the distance... Under the grey sky the Georgette lies, beaten onto her side by the white fists of the ocean.
Sam, Grace and the Shipwreck, Michelle Gillespie and Sonia Martinez.
Ages 4-8
More words from children's books